Professional Teeth Whitening Treatment
When your teeth are pearly white, it's easy to feel more confidence. The professionals at Dr. William J. Holevas D.D.S. can enhance your look faster than any makeover. With our professional teeth whitening services, we deliver fast teeth whitening results that last. When you visit our office, you can leave with whiter teeth in under an hour at an affordable price.
The teeth whitening process in our office is completely painless and generates results that stay for long after. We begin the process with a rubber dam to shield your gums before applying a concentrated solution of hydrogen peroxide directly to your teeth. Hydrogen peroxide is a bleaching agent that generally produces the best results. Next, we use a handheld light to activate the bleaching solution to enhance your results further.
Depending on how many shades you want your teeth whitened and whether you have crowns, porcelain veneers or other cosmetic dental treatments, we can leave the bleach on for up to two hours. You can expect teeth that are between two and eight shades lighter in just one treatment. Contact us to see if this high-tech teeth whitening solution is right for you.
Professional Results that Last
There are many factors that go into how long your teeth whitening results will last. While they vary from person to person, your diet and oral hygiene routine have major effects. To make the procedure last as long as possible, avoid coffee, tea, red wine and tobacco. These products create strong, heavy stains that are tough to remove. After just one treatment, your teeth may remain white and bright permanently. In other cases, we have seen treatments last up to a year or longer.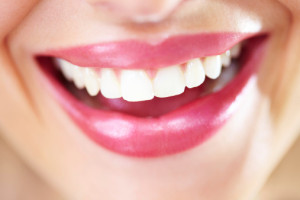 At-Home Teeth Whitening Treatment
Take-home whitening trays created in our Elgin office can enhance your treatment. If you choose to use these trays, we will custom-fit to your teeth during your visit. Then, we'll send you home with high-powered gel and give you application instructions.
This option will appear expensive, but the price is insignificant compared to purchasing multiple, often ineffective over-the-counter trays. When you use our professional take-home teeth whitening trays, you can expect better and longer-lasting results than if you choose in-office whitening only.
Follow-up Teeth Whitening Care
Your diet, tobacco use and how you care for your smile will also affect how long your professional teeth whitening treatment lasts. If you drink coffee regularly, for example, your teeth will darken rather quickly. However, you can try using a straw for dark liquids to slow this effect. We also recommend avoiding soy sauce, mustard, ketchup, dark tea, red sauce, cola and red wine. This is particularly important in the first few weeks following your teeth whitening procedure. It's also imperative to brush and floss at least twice a day. Be sure to ask our team any specific questions you have about your follow-up regimen.
Contact our Dental Clinic Today
We have expert teeth whitening solutions in our clinic and also do regular cleaning and exams, restorative care, cosmetic dentistry and gum disease treatment. Contact our office at your convenience to learn more and to set up a free introductory consultation.
Areas served by our Elgin, IL office:
Almora, IL
Almora Heights, IL
Carpentersville, IL
East Dundee, IL
South Elgin, IL
West Dundee, IL