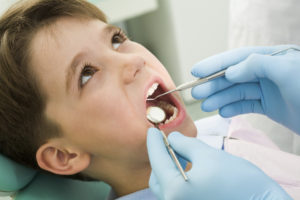 No matter what age you are, if you're a patient in Elgin, IL, we are dedicated to giving you the best dental treatment available!
We are a family dental office, and we offer all the same treatments and procedures as most other dental offices. Our family dental clinic also offers most cosmetic dental treatments like teeth whitening and veneers, dental implants, bonding, dental bridges and crowns. Our staff is pleased to be able to provide each of these services for your whole family.
Why Choose Our Team?
If you're looking for amazing family dental services in Elgin, IL, schedule an appointment with one of our friendly receptionists at William J. Holevas DDS LTD. Our experienced dentists work hand-in-hand with our friendly staff of dental assistants and hygienists to make your visit as quick and painless as possible.
Some of the family dental services we offer include:
Emergency Dental:
We know accidents happen. Dental accidents usually happen with kids and toddlers, but they can also occur in adulthood. No matter who has the emergency, we can help!
Tooth Extractions:
There are some situations where it is necessary to have your tooth extracted. This is usually a quick and painless procedure, which can be followed up with an implant, bridge or another dental stand-in.
Dental Implants:
When you have a tooth missing but want to avoid having a dental bridge installed, dental implants are a great alternative. Dental implants make use of titanium to attach straight to the jaw bone. These dental implants are usually a permanent fix to your dental issues.
Dental Restoration:
It is very common for people to need dental restoration in the form of cavity fillings, crowns, bridges and root canals. We also offer healing implants and veneers in our Elgin, IL family dental clinic.
Pediatric Dentistry:
The staff in the offices of William J. Holevas D.D.S., LTD is kid-friendly and we are committed to making brushing and flossing easy for them. Special attention is given to preventative care! We encourage scheduling complete oral health checkups, analyzing orthodontic problems, tracing tooth and jaw development, and administering topical fluoride and sealants to help keep your kid's dental health top-notch.
Root Canals:
There are many situations in which root canals become necessary. Some of these include abscesses, tooth pain from sensitivity to heat or cold, tenderness and irritation or sensitivity. Root canals are usually necessary when it becomes difficult to eat or speak. Our root canal procedure is performed in our Elgin, IL family dental clinic where we will take out pulp, nerves, bacteria and corrosion and then fill the space with antiseptic dental materials. Often, without this procedure, tooth removal would be necessary. This procedure is often a permanent answer to the dental issue.
Maintenance and Preventative Dental Care:
Maintenance check ups are typically done every six months and consist of:
Teeth polishing
X-rays
Periodontal cleanings
Examinations of tooth degeneration and restorations
Oral cancer screening
Oral hygiene recommendations
Contact the dental offices of William J. Holevas D.D.S. to make an appointment today!