About Dr. Holevas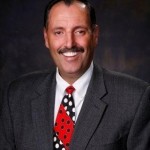 Dr. Holevas believes in building long-term, trusting relationships with his patients, his staff, and the Elgin, Illinois community that he has served for over 27 years. Dr. Bill has also spent hundreds of hours studying the relationships between a healthy mouth, sleep apnea, vascular dysfunction, heart disease and diabetes.
He has a special talent and vision for cosmetic dentistry. In fact, he has taught other dentists from around the world at the Esthetic Epitome Seminar Series. Dr. Holevas holds a Doctoral Degree in Dentistry from Northwestern University in 1985, and annually attends leading advanced dental education institutions in order to provide the very best in dentistry.
The passion Dr. Holevas has for health care and the total wellness of his patients is displayed in the groundbreaking work that he does in the field of Oral Systemic Health. He is a founding member of the American Academy for Oral Systemic Health (AAOSH), a non-profit organization devoted to improving interdisciplinary health care and collaboration. The organization's goal is to educate both dental and medical professionals in the mouth-body connection.
Using his advanced training in the field of oral systemic medicine he has improved his patient's oral and overall physical health. Dr. Holevas speaks on this topic for many organizations. He has also spent hundreds of hours specifically studying the relationship between a healthy mouth and vascular dysfunction and diabetes.
"The condition of a patient's mouth can be a significant risk factor associated with vascular dysfunction and diabetes," he says. "This is why it is no longer acceptable to use the same standard of diagnosis and care as we have in the past." – Dr. Holevas
Dr. Holevas has given presentations on Oral Systemic Health and Sleep Medicine at Provena St. Joseph Hospital and Sherman Hospital cardiovascular groups, and Sherman Hospital Diabetes Group. He has also been the Keynote speaker for Sherman Hospital Senior Health Fair and the Elgin State Bank Senior Community Event.
Top Doc Award
Dr. Holevas is one of the 2011 Chicago Top Doctor & Dentist Award recipients. He has been chosen over his peers, because of popular ranking by patients on review websites such as: Web MD, Yelp, Rate MD, Health Grades, Physician Reports, DR.Oogle and other leading independent healthcare rating companies.
About Our Office
Dr. Holevas's office has been carefully designed for one purpose – to create the most inviting and comforting environment for you. Everything from the calm and serene color scheme to the artwork reflects the amount of consideration that was taken to ensure you have a relaxing and positive experience. See it yourself in this virtual tour!