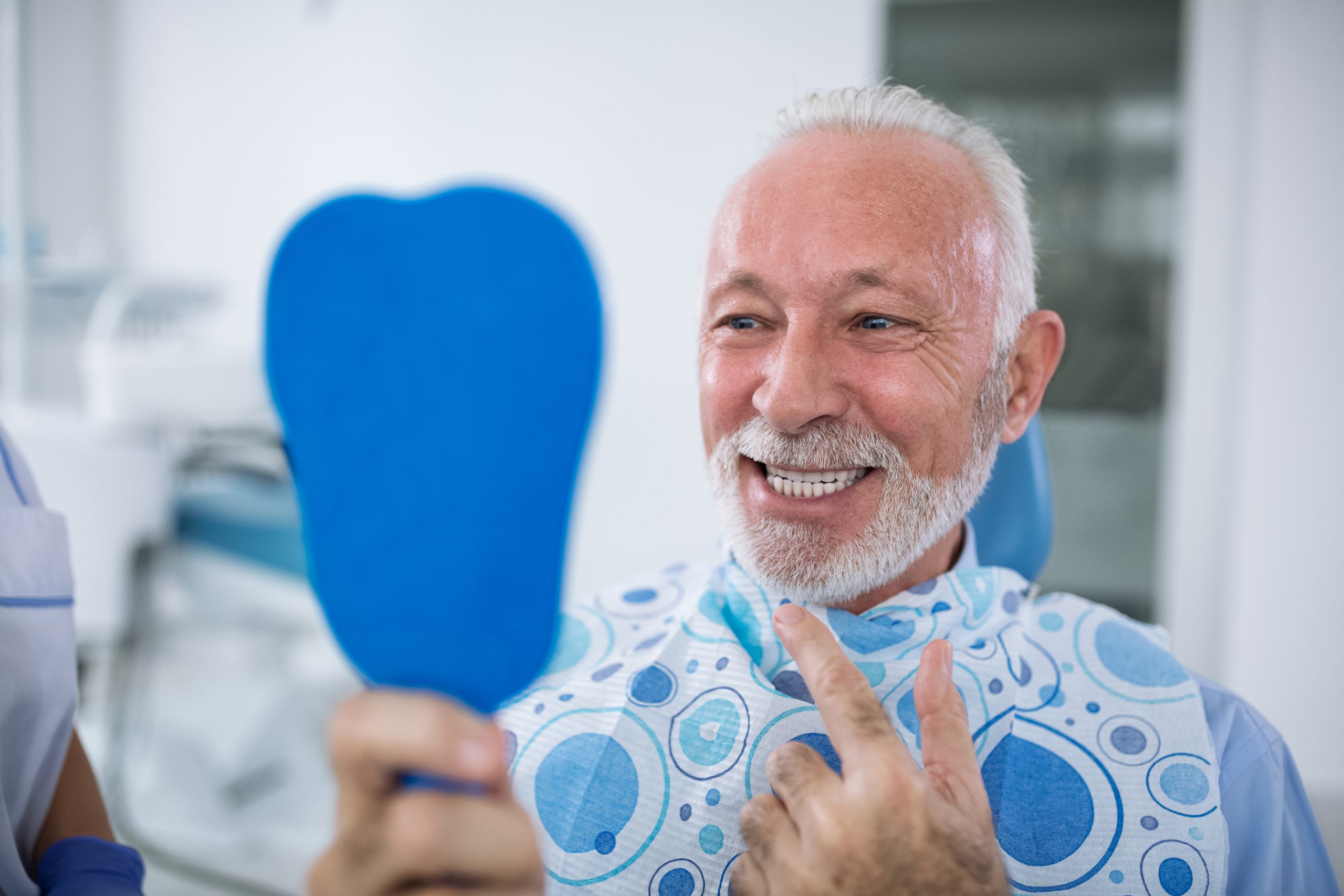 Oral and Physical Health Go Hand-in-Hand
Have you ever heard the term oral systemic link? Do you know what it means? What it really means is that optimal general health starts with optimal oral health. Period.
Dr. Holevas takes the trust you have in him as your dentist seriously. He knows how vital the health of your mouth is to the rest of your body, and he is dedicated to doing whatever he can to not only give you a new smile, but help you feel great and have a better life.
Dr. Holevas is a founding member of the American Academy for Oral Systemic Health (AAOSH), a non-profit organization that educates both dental and medical professionals in the mouth-body connection. It's important to Dr. Holevas and his entire staff that they improve your health by educating you about how your oral health affects your entire body.
The Mouth-Body Connection
Dr. Holevas is a leader in oral systemic health. He and his team know that keeping up on regular dental visits will help you maintain the health of the rest of your body.
The oral-systemic link describes a connection between diseases and conditions of the mouth, and medical conditions of the body. Certain medical conditions of the body have early oral manifestations. Regular dental visits are integral to maintaining a healthy oral environment. Today, the medical and dental communities are taking steps towards accurately documenting the connection between medical conditions and oral health.
Preventing oral disease often seems to prevent diseases in other organs or systems in the body. The importance of maintaining good oral health is being looked at under a new prism. The oral cavity is often the mirror of the body. In fact, many diseases appear first in the mouth and are thus diagnosed while patients are in the dental chair.
The lack of consumer awareness appears to be most problematic when it comes to understanding the oral-systemic connection. Dr. Holevas possesses extensive knowledge on how dentistry can be used to improve overall health and quality of life, and he uses this knowledge and experience with his patients according to their specific situation and comfort level. When you come to Dr. Holevas for dental work you can rest assured that he is looking out for your entire well being.
We truly believe in life changing dentistry and we are here to help you improve your health and feel great. Contact us to learn more.