Dental Implants & Tooth Replacement for Elgin, IL
Dental implants are a permanent solution for missing adult teeth. Commonly referred to as tooth implants, dental implants, and cosmetic implants, they are the most comfortable and safest way to replace lost teeth. If you need affordable dental implants, Dr. William Holevas is your premier cosmetic dentist in the Elgin area. Losing a tooth is often accompanied by adverse side effects, such as self-consciousness and low self-esteem. Dental implants are a long-term solution to improve your smile, boost overall oral care and make you feel better about your teeth.
Affordable Implants
A dental implant is similar to a real tooth root and is typically made of titanium. The surgically placed the implant is embedded in the jaw bone where the actual tooth once existed. The titanium and the bone gradually adhere to each other, allowing the implant to fuse with the bone. Because each person and procedure are unique, healing time can vary between a few weeks to over a month. Dental implants can be used on a single tooth or a group of teeth, depending on the severity. Once the implant is in place and fully healed, the proper dental prostheses is attached, whether it be a crown, bridge, or dentures. Dr. Holevas is experienced in all aspect of dental implants and affordable cosmetic dentistry. No matter what kind of implant you need, his team near Elgin, IL, can take care of it.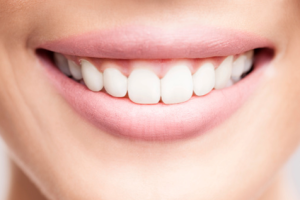 Advantages of Dental Implants
Dental implants offer many advantages beyond the appearance of your smile. Implants can improve your speech, make eating more comfortable, keep the rest of your teeth straight and look like natural teeth. Implants are durable and will last many years, even a lifetime with proper care. Affordable dental implants eliminate the need for messy adhesives associated with dentures and the necessity to remove your teeth at night.
Anyone who is healthy enough to go through an oral surgery or a routine dental extraction can be considered for a dental implant. Most people are excellent candidates for implants. They are versatile and work well with almost any adult. Your dental implant has a greater chance of success if you maintain healthy gums and enough bone to hold the implant. Heavy smokers and people with chronic health conditions may need additional screening. However, the success rate for dental implants is very high at 98%.
To get your smile looking better, call William Holevas DDS today at (847)742-4214. Set up your appointment, and we can get the right treatment for your teeth implants. Set up your appointment, and we can get the right treatment for you.