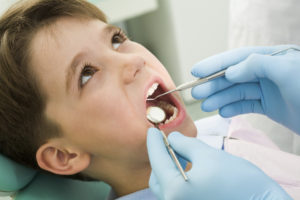 The process of finding a new dentist can be a daunting one. There are many things to consider when looking for an office that accommodates the entire family. In Elgin, IL, the office of William J. Holevas D.D.S. is a full-service family dentist. We work with patients ranging in all ages and with every kind of dental issue. Our team is dedicated to promoting the best methods of oral hygiene and will teach your entire family that good oral health habits can ensure their teeth last a lifetime.
Starting with the correct way to brush and floss your teeth, down to why mouth was is important, our team will provide proper instruction. Much of appropriate dental care is preventative care. Preventing cavities is always better than filling them. However, no amount of brushing and flossing can prevent some dental issues. Genetics is a factor when it comes to dental care as well and can affect a wide variety of issues regarding your mouth and teeth.
Dental Services We Offer
It is pivotal that you combine in-office visits with excellent home dental care, so your family has the best oral health you can. With regularly scheduled checkups, cleanings and needed procedures, you can ensure that your teeth are taken care of properly. Dr. Holevas's state-of-the-art facility paired with the newest dental practices and technologies provides you with a robust array of services that enables you to have every procedure handled in-house. Having the same dentist, who is familiar with your whole family's oral history, is a huge benefit.
Emergency Dental:
Accidents happen, and dental accidents usually happen to everyone at least once. No matter who in your family has an emergency, we can help!
Tooth Extractions:
There are some circumstances when it becomes necessary to have a tooth or several teeth extracted. If needed, Dr. Holevas can follow up extractions with implants, bridges or another dental stand-in.
Dental Implants:
When you have a tooth missing and want to avoid having a dental bridge installed, implants are a great alternative. Dental implants are titanium studs embedded straight to the jaw bone with a replicated tooth that matches your permanent teeth. These dental implants are usually a permanent fix to missing teeth.
Dental Restoration:
Dental restoration is the most common form of dentistry. Procedures like cavity fillings, crowns, bridges and root canals, along with healing implants and veneers are available in our Elgin, IL family dental clinic.
Pediatric Dentistry:
Special attention is given to preventative oral care for children. The staff in the offices of William J. Holevas D.D.S., LTD is kid-friendly and we are committed to making sure brushing and flossing are taught correctly to your children. We encourage scheduling complete oral health checkups, analyzing orthodontic problems, tracing tooth and jaw development, and administering topical fluoride and sealants to help keep your kid's dental health top-notch.
Root Canals:
There are many situations in which root canals are necessary. Some of these include abscesses, tooth pain from sensitivity to heat or cold, tenderness and irritation. Root canals are usually necessary when it becomes difficult to eat or speak. Our root canal procedure is performed in our Elgin, IL family dental clinic, where we will take out pulp, nerves, bacteria and corrosion and then fill the space with antiseptic dental materials. Often, without this procedure, tooth removal would be necessary. This procedure is often a permanent solution.
Choose Our Office
Finding a dentist in Elgin who you can trust may be challenging, as some individuals have had negative experiences in the past. Our staff works closely with all our patients, building relationships and fostering an environment of peace and trust. They will explain each procedure step by step if need be to promote a relaxing visit in the dentist's chair. Rest assured, our entire staff receives the extra training needed to work with our smallest patients.
We recommend calling us at 847-742-4214 to schedule an appointment.