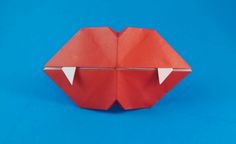 "Snap-On-Smile"—it sounds like something out of a sci-fi novel, right? Or, for many people, an image of those little vampire teeth kids get on Halloween comes to mind…and I don't blame them, because when I first heard of Snap-On-Smiles, that's exactly what I thought of…
But worry not! When we tell you that a Snap-On-Smile is your best option, we're not going to give you green plastic fangs, and nor are we going to suggest a clunky pair of wind-up teeth; no, Snap-On-Smile are an affordable, reversible, non-invasive way to give you the smile you've always dreamed about, but without the extensive work generally needed of cosmetic procedures.
With a Snap-On-Smile, you only need to visit your dentist twice—yes, TWICE!—to get your new smile! Once: to pick out your new smile and have the impression made, and two: to get fitted for it. There is no surgery involved, just one, two, snap!
Snap-On-Smiles are affordable but life-changing. If you want to know more about this easy new solution, visit  https://dentalpassions.com/cosmetic-dentistry/ or give us a call at 847-742-4214 today.