Meet with Dr. Holevas
When you choose Dr. Holevas as your general or family dentist, your first meeting is completely FREE. This no-cost consultation is a conversation with our dental patients. We take the time to get to know you and give you a chance to get to know us. This allows us to understand your dental needs and how we can properly treat them. You will know that you are in the right place, with no cost and no pressure.
Our general and family dental clinic in Elgin provides a comfortable setting where you can have all of your concerns addressed. You get to see that coming to the dentist can be a great experience. Learn more about our New Patient Experience.
Regular Teeth Cleaning for a Brilliant Smile

Great home hygiene plus regular teeth cleanings in our Elgin, Illinois, dental office make you feel better and improve your life. We can help you make the most of your dental and oral health in a calming environment.
Dr. Holevas envisions a world where you can finally experience the joy and confidence that comes with having a brilliant new smile, even if you've been putting off teeth cleaning and X-rays or cosmetic and reconstructive dental care for years.
We improve your total health with caring, knowledgeable dentistry. With a full understanding of the relationship between complete dental health and a patient's overall physical and emotional health, our team values the opportunity to provide regular general, family and cosmetic dentistry to patients in the Elgin area. Learn more about our cosmetic dentistry services.
"Some people have been thinking about it for a long time and feel apprehensive. They're not sure what they're going to look like. It's like an instant makeover. They walk in with one smile and leave with another. I really enjoy the interaction when they get to see the improvements and they get excited."
– Dr. William J. Holevas
Family Dentistry
Help your family get the best dental care in Elgin. We can help educate your family on the best dental practices to avoid problems such as cavities, periodontal disease and other issues with improper dental hygiene. If problems do arise, Dr. Holevas can help your family get the proper care to get oral health back on the right track.
Our staff will help your family feel at ease during the entire process. Children often feel nervous about seeing the dentist, but we will help them feel secure.
Periodontal Disease Treatment
Dr. Holevas and his team have advanced training in early oral cancer detection and advanced certification in soft-tissue dental laser for treating periodontal disease. Laser treatment is less invasive and less painful than surgery, and allows for faster recovery.
We know that patients need to feel comfortable with us as well as with the dental procedures themselves, so we have built our Elgin practice to accommodate open communication in a calm, friendly environment.  Whether you visit our dental office for regular teeth cleanings or restorative dentistry, our unique setting allows us to give each patient individual attention as we provide exceptional dental care. We will improve your smile and your overall health with proper dental treatments. Learn more about our periodontal laser dentistry.
Dental Treatment for Sleep Apnea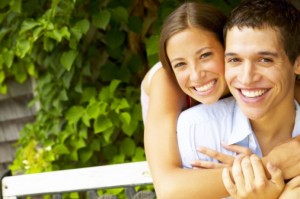 If you suffer from sleep apnea, our team offers innovative oral appliances that can work wonders in how you feel every waking (and sleeping) minute.
Sleep apnea has been linked to higher rates of heart attack and stroke. Learn more about snoring and sleep disorder dentistry.
Dr. Holevas is a founding member of the American Academy for Oral Systemic Health (AAOSH), a nonprofit organization devoted to improving interdisciplinary health care and collaboration. The organization's goal is to educate both dental and medical professionals in the mouth-body connection.
Contact us Today
If you need great general and family dental care, contact us today. Dr. Holevas and his talented staff will help you today. Call us at 1-847-742-4214.